In memoriam: Frank Beek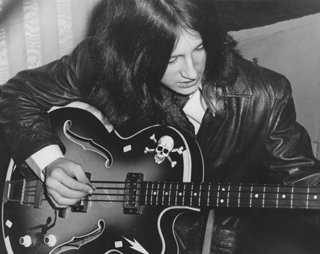 Frank Beek van The Lads verving in 1967 Appie Rammers.
Frank is in 1985 overleden.
1968 - 1969
Gerommel in de bezetting luidt het einde van de band in. Gitarist Krabbendam verlaat de band. In 1968 stapt Rammers over naar CCC Inc. en wordt vervangen door multi-instrumentalist Frank Beek. Echte hits blijven uit. Van de drie singles die in 1968 en 1969 uitkomen, bereikt slechts Cup of Hot Coffee een plaats in de Tipparade. Fans hopen bij optredens op oude nummers maar krijgen vooral werk van de tweede lp C.Q. In 1969 valt de groep uiteen. Tax en Busch gaan verder met Tax Free.